Mastering communication
and Interaction using CRM solutions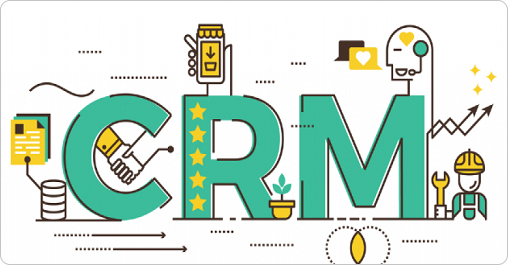 Communication, exchange of information and interaction in everyday business are becoming increasingly fast-paced. This makes managing customer relationships much more complex – not least due to the large number of communication channels you use today. Customer relationship management software helps improve the exchange of information between people in everyday business, optimising processes and visualising data in a customer-oriented system.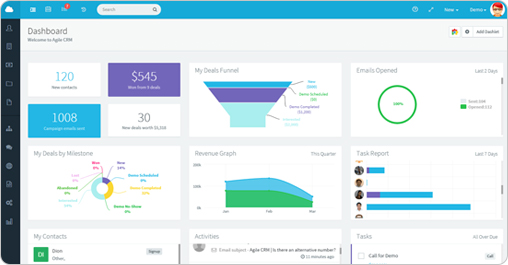 The introduction of a CRM system is synonymous with your company's consistent orientation towards your customers. The interaction of marketing, service and sales harmonises all customer touch points and presents your customers and prospects with the right content at the right time.
Five reasons
for a CRM solution from us

Retain existing customers, find new customers
CRM systems support both existing customer relationships and the management of leads. Using a high-quality CRM database, you can smoothly tie in with the last customer contact and thus boost the relationship with your customers. Our CRM software also accommodates current sales opportunities. A status update on the respective prospects is no problem anymore – whenever you need it.
Structure sales processes
Your sales staff's gut feeling is important, however, an objective assessment of the likelihood of closing a deal is indispensable for sales planning. CRM solutions provide an overview of the potential of sales opportunities and their expected closing date. Hence, your sales staff can focus on the right deals.

Service at the highest level
The interaction of product, service, staff and reaction rate is what characterises perfect service quality from a customer's point of view. In order to act quickly or even before a problem arises, you need software combining all product and customer data, thus facilitating the work of service staff – be it in-house or mobile right at the customer's.

Individual approach of different target groups
Breaking with mass marketing campaigns, leading to personalised, bi-directional communication with customers and prospects: The automation of marketing activities, combined with knowledge about the target group's interests allows an efficient and individual approach. Become relevant for your target group, it will thank you with loyalty and rising sales figures.
Centralise and utilise data gold
Most companies do not find it hard to collect data; pooling them in one place and generating relevant insights from them is much more sophisticated, however. Your company's CRM system centralises all data, and they can be viewed and analysed by the respective employees depending on their roles. This is what gives the data flood the necessary clout for sales and marketing.
Does this sound interesting? Together, we will find the right concept for your individual CRM requirements. You may also be interested in one of our CRM industry solutions, collaboration solutions such as SharePoint, Business Intelligence or one of our many add-on solutions for your CRM.
We look forward to you contacting us by phone or e-mail so that we can work out together how to make more of your business with XT Globe Technology